| | | |
| --- | --- | --- |
| | Broadcast Information for January 1, 2005 | |


Opening Music: Start From Scratch
Artist: Galactic - CD: Crazyhorse Mongoose (Capricorn)



Tsunami's impact
Gallery

To Stay or Go


After the tsunamis in southeast Asia, most vacationing foreigners left as soon as possible. But some people decide to stay after a disaster, to help those whose lives have been shattered. How do you make the choice? Guest host Alex Cohen speaks with a survivor of last week's tsunami and two people who were in Honduras when Hurricane Mitch hit.

Online resource:
TsunamiBlog, finding ways to help tsunami victims
How you can help the tsunami relief effort (MPR.org)
The Tsunami Resource



Music Bridge: Frenesi
Artist: Artie Shaw - CD: The Centennial Collection (RCA)



Mall of America
Gallery

Through My God's Eyes


Ordinary people, places and things, taken in context of religion, of god, of the spirit. What does the Mall of America mean to Christians? John Musik of St. Paul is the pastor at Bluer, a Vineyard Church. He talks with Heather McElhatton about divinity in mundane things in the first part of our new series, "Through My God's Eyes".

Online resources:
Bluer
Vineyard Churches
Official Mall of America website
The Wikipedia entry on Mall of America



Music Bridge: Her Body Is Alive
Artist: Tarwater - CD: Team Kitty Yo Compilation (Kitty Yo)


Weekend Weather
Weekend America's John Moe takes a look at weather patterns and Saturday happenings all across the country.


Music Bridge: Beat Connection (Disco Dub Version)
Artist: LCD Soundsystem - CD: DFA compilation #2 (DFA)



Shivaree
The Black Keys
International Submarine Band

Pop Picks
Alan Light from Tracks Magazine shares with us some top pop choices for the new year.

Alan Light's set list:
(1) Luxury Liner - International Submarine Band from the album, Safe at Home (Sundazed)
(2) I Close My Eyes - Shivaree from the album, Who's Got Trouble (Rounder)
(3) My Mind is Ramblin' - The Black Keys from the album, Sunday Nights The Songs of Junior Kimbrough (Fat Possum)
Tracks Magazine






The Rose Parade
Enlarge

Live at the Rose Parade


In Pasadena, California, New Year's Day means floats covered with millions of flower petals, football, and thousands of fans. Weekend America goes live to the Tournament of Roses Parade in Pasadena, Calif., where two fans, Tom Kostin and Tom Salinskym, are hoping that the storms which drenched Southern California this week will hold off for a few hours.

Online resources:
Tournament of Roses
Pasadena Doo Dah Parade
"The Great Rose Bowl Hoax"



Music Bridge: Power and Glory
Artist: Royal Artillery Band - CD: Music for Wind Band, Vol. 1



"It has been another
memorable year"
Gallery

2004 in 12 Sentences


Here's a compilation of impressions of 2004 from Weekend America listeners around the country.

Reality TV
"Temptation Island", "My Big Fat Obnoxious Fiancee", "Fear Factor"... you may have thought reality television already crossed the line several times with these shows, but as so-and-so tells us, you ain't seen nothin' yet. Enter "Who's Your Daddy?" -- a young woman adopted as an infant courts a group of men and must decide which one is her real father. And there's more to come, according to Alex Ben Block, editor of TelevisionWeek.
Online resources:


TVWeek.com, website for TelevisionWeek


"The Will"


"The Contender"


"Survivor" - The Original



Music Bridge: Keep Your Fare Down
Artist: Global Goon - CD: Family Glue (Audio Dregs)


Countdown
Veteran radio producer Joe Frank's work is sometimes dark, sometimes unnerving, and always interesting. With the New Year's clocks ringing in 2005, he's beginning to feel the weight of time.
Online resource:


Joe Frank's website



Music Bridge: Walt
Artist: Fleckfumie - CD: Ausland (Afterhours Records)



Pictures of Disaster
First we talk with Maryanne Golon, picture editor for Time Magazine, who took time out of her very busy schedule to talk with us about how they decide on what pictures to publish from disasters like the tsunami.

Then Dr. Roy Peter Clark, senior scholar at the Poynter Institute (a journalism school in Florida), talks about what standards are applied to photographs that get published in newspapers and other mass media outlets.
Online resource:


"The Drowned World", at TIME.com


How you can help the tsunami relief effort (MPR.org)



Music Bridge: Feel Like Loving Makes
Artist: Viktor Sjöberg - CD: Teeth (Statler and Waldorf)



Gallery

Soldiers in Afghanistan


Share the weekend experiences of three American soldiers as they travel some of the roughest territories in Afghanistan aboard their Humvee. Correspondent Jason Paur went on a Saturday evening patrol with the men, who are based in Camp Phoenix, on the eastern side of Kabul.


Music Bridge: Ghost Barber
Artist: Tussle - CD: Kling Klang (Troubleman Unlimited)



Schrichte as Nellie Bly
Enlarge

Moment in History


On January 25, 1890, reporter Nellie Bly stepped off a train in New York just 72 days, 6 hours, 11 minutes and 14 seconds after setting out to prove she could circle the globe in less than 80 days. She had become a national hero and a treasure to her newspaper, which had carried her accounts to great acclaim. Actor Lynn Schrichte reenacted parts of Bly's adventures to mark the occasion. Previously, Schrichte wrote and performed the one-woman show "Did you Lie, Nellie Bly?"

Online resources:
Lynn Schrichte's website
More about Nellie Bly
"Around the World in 72 Days"



Herman Melville
Author of Moby Dick
Enlarge

Moby Dick Marathon


The 9th Annual Moby Dick Marathon will take place at the Whaling Museum in New Bedford, Massachusettes on January 3-4. Yes, it's a non-stop reading of the American classic, marking the anniversary of author Herman Melville's departure from New Bedford on a whaling vessel. Hundreds of people converge to take turns reading, completing the 470-page novel in 25 hours and several different languages. But beware -- ye might find yerself harpooned if'n yer not careful, landlubber!

Online resources:
The Moby Dick Marathon
New Bedford Whaling Museum, sponsor of the marathon
"The Life and Works of Herman Melville"


Olive Oil Tasting
Reporter Laila McClay recently spent an afternoon at the Olive Press in Sonoma County, about an hour north of San Francisco. She met up with Deborah Rogers, a professional olive oil taster who agreed to educate Laila and her virgin olive oil palette about the proper etiquette of olive oil tasting.
Online resource:


The Olive Press


Olive Oil Tasting



Music Bridge: Reflet
Artist: Paris Combo - CD: Motifs (DRG)




Music Bridge: Living
Artist: Hexstatic - CD: Master-View (Ninja Tune)



For the January 01, 2005 broadcast:

Weekend Weather
From the July 5 broadcast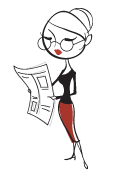 Sign Up for the Weekend America Weekly Newsletter
Find out what's on the upcoming show, listen to the most popular previous segments, and be the first to participate stories about our listeners.
» Subscribe to the Newsletter


This week: Have you exper-
ienced any strange seasonal changes: springtime plants sprouting; squirrels sunbathing?
Let us know...