| | | |
| --- | --- | --- |
| | Broadcast Information for October 2, 2004 | |


Music Bridge: Start From Scratch
Artist: Galactic
CD: Crazyhorse Mongoose (Capricorn)






Words of War


In the first presidential debate, President Bush and Senator Kerry faced off on foreign policy, but mostly they talked about war. In a montage of clips from the broadcast, we hear the many words of war.


David Freudberg


Teaching Peace


Can peaceful conflict resolution be taught to children? Award-winning producer David Freudberg sought out answers in his new documentary, "Teaching Non-Violence," and shares his findings in an interview with Barbara.

Online resources:
Listen to Humankind
www.humanmedia.org



Music Bridge: Into the Wild
Artist: Memphis
CD: I Dreamed We Fell Apart (Paper Bag)


Scoring the Debate


If the debate was set to music, how would it sound? We asked Thomas Golubic, the music supervisor of HBO's Six Feet Under, to underscore the words with music.

Online resource:
Super Music Vision



Emeline Michel
Dead Sea
Daby Toure

World Music Picks with Tom Pryor


Tom Pryor, editor of Global Rhythm Magazine, highlights the best music from West Africa, Haiti and Israel.

Tom's set list:
Bel Kongo - Emeline Michel from the album, Rasin Kreyol (Times Square)
Baysa Schechter - Dead Sea from the album, Queens Dominion (Tzadik)
Iris - Daby Toure from the album, Diam (Real World)


Listen to the May 29 interivew with Emeline Michele


In Search of BBQ
Sometimes great food turns up in the most unusual places. Weekend America correspondent Patrick Hirsh went in search of the best BBQ and wound up in church.
Online resource:
Prayer Assembly Church of God in Christ, (310) 327-9474, 442 E. El Segundo Blvd., Los Angeles, CA 90061. Serving BBQ from 9 a.m. to 9 p.m., Friday and Saturday.


Music Bridge: Sparkle City
Artist: Shuggie Otis
CD: Inspiration Information (Luaka Bop)



Gallery

New Age Film Phenom


What the Bleep Do We Know, is the latest small film to come out of nowhere and achieve box office success purely through word of mouth. We sent Barbara and Bill to see what all the fuss is about.

Online resource:
What the Bleep Do We Know Website



Music Bridge: Sin the Moon
Artist: Shark Quest
CD: Gods and Devils (Merge)


Live Chat with William Arntz
William Arntz, the director / financier of What the Bleep Do We Know, joins us live in studio to talk about the making of the film and why it strikes a cord with audiences.




School Vouchers


Weekend America correspondent Richard Paul sorts out fact from fiction when he takes a look at school vouchers as part of our continuing series on American public policy.

Online resource:
More commentaries from Richard Paul





Music Pick: "Flood"


Summer's over but pop music can help you stay in a warm weather mood. The band The Mosquitoes evokes the feeling of summer year round. Their music is a blend of Bossa Nova and catchy pop melodies. This song is called "Flood" from the new album Sunshine Barato.

Online resource:
Sunshine Barato is available at the Public Radio MusicSource.


Featured in Hour Two




Political Dreams


What do people dream of in an election year? Politicians, of course. Dr. Kelly Bulkeley, a visiting scholar at the Union Theological Society in Berkeley, California, explains what it all means.

Online resource:
Kelly Bulkeley, Ph. D.



Music Bridge: Concert In Your House
Artist: Fridge
CD: Sevens and Twelves (Output)



Sally Timms
Enlarge

Music Profile: Sally Timms


Songwriter Sally Timms has men on the brain. She talks to us about her new album, In the World of Him, featuring songs by men, about men and the women they want.

Online resource:
In the World of Him is available at the Public Radio MusicSource.


Mt. St. Helens
Enlarge

Live from Mt. St. Helens


Yesterday, Mount St. Helen's erupted in plumes of steam. What's it like living in the shadow of a volcano. John Robards, owner of the Blue Heron Inn, a bed and breakfast near Mount Saint Helens, joins us live for an update on the latest activity.

Online resource:
Blue Heron Inn
Mount St. Helens VolcanoCam



Music Bridge: As if
Artist: B. Fleischmann
CD: Welcome Tourist (Morr)


Music Bridge: Cancion Mixteca
Artist: Baldemar Velasquez



Rueben Martinez

Barber, Bookseller, Genius


Who's a genius? Every year the MacArthur Foundation decides and gives the surprised winners half a million with no strings attached. This year, Rueben Martinez, a barber turned bookseller who works to preserve Latino literary heritage, got the call. He talks with Bill Radke.

Online resource:
"23 MacArthur Fellows for 2004 Announced by the MacArthur Foundation"
Librería Martinez Books and Gallery





Music Request of the Week


John Denver's, "Take Me Home, Country Roads" - Selected by Mike Melvill, pilot of Space Ship One on the first privately financed space flight.

Online resource:
"Take Me Home, Country Roads" is available at the Public Radio MusicSource.



Graphic Novels
Gallery

Graphic Novel Picks
Comics for grown-ups are all the rage, with influences from Dante to Archie and Veronica. Editor and writer Dan Nadel reviews some of the best new releases by graphic novel artists Gary Panter and Jaime Hernandez.


Booklist:
Jimbo in Purgatory", by Gary Panter (Fantigraphics)
Locas: A Love and Rockets Book", by Jaime Hernandez (Fantigraphics)



Music Bridge: Como Se Goza En El Barrio
Artist: Marc Ribot and Los Cubanos Postizos
CD: The Prosthetic Cubans (Atlantic)




For the October 02, 2004 broadcast:

Weekend Weather
From the July 5 broadcast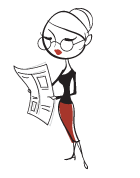 Sign Up for the Weekend America Weekly Newsletter
Find out what's on the upcoming show, listen to the most popular previous segments, and be the first to participate stories about our listeners.
» Subscribe to the Newsletter


This week: Have you exper-
ienced any strange seasonal changes: springtime plants sprouting; squirrels sunbathing?
Let us know...