| | | |
| --- | --- | --- |
| | Broadcast Information for September 11, 2004 | |


Music Bridge: Start From Scratch
Artist: Galactic
CD: Crazyhorse Mongoose (Capricorn)


Whitman Memorial
Enlarge

Iraq War Memorials
As the number of U.S. troops who have perished in Iraq surpasses 1000, we wanted to know how the dead are being remembered. First, reporter Ben Philpott sends us an audio postcard of a memorial at an Army Post in Fort Hood, Texas. Then, WBUR's Athena Desai takes us to a homegrown memorial in Whitman, Massachusetts, made of baseballs.


Online resources:
Whitman's Little League War Memorial
The Iraq Photo Project
Explanation of the Iraq Photo Project
The Fellowship of Reconciliation

Related stories
"Homegrown memorials used as tributes, antiwar protests"
"Statue remembers fallen heroes" -- unveiled 9/2/2004
"Ft. Hood Welcomes Home Army Troops Who Caught Saddam "
"Forged by Loss"
"Pain on Main Street"
"U.S. death toll hits 1,003 in Iraq"


An Injured Soldier
Sgt. Michael Cain was part of the 299th Engineer Battalion in Tikrit, Iraq, serving his seventh month of duty. On August 10, 2003, his truck drove over a mine. He lost his right leg from the knee down. Bill Radke speaks with him at his home in North Dakota to find out about life after the war, and the adjustments he has had to make.
Online resources:


"The Casualty"


"Q&A: A Purple Heart Comes Home"



Music Bridge: Epilogue
Artist: Patrick Wolf
CD: Lycanthropy (Tomlab)


Music Bridge: Wayfaring Stranger
Artist: Johnny Cash
CD: American III: Solitary Man (Lost Highway)



Ruben Martinez
Enlarge

Live Chat with Ruben Martinez


Ruben Martinez, author and musician, joins us live to talk about 9/11, the immigrant experience, and gives us a music pick, Johnny Cash's redition of "Wayfaring Stranger."

Online resource:
Ruben's most recent book, "The New Americans", is available at the Public Radio BookSource
Ruben was interviewed in July 2004
More about Ruben Martinez



Music Bridge: Naoise
Artist: Dosh
CD: Naoise (Anticon)


Music Bridge: Spanish Armada
Artist: Ratatat
CD: Ratatat (Xl)



Hurricane
Ivan
Enlarge

Weekend Weather


Weekend America's survey of events, celebrations, unplanned gatherings and -- of course -- weekend weather.

Weather reports:
From hour 1
From hour 2



Hank Rosenfeld

The Crossing Guard


As kids around the country go back to school, Hank Rosenfeld remembers his school days, when he was a crossing guard.

Recently from Hank Rosenfeld:
Uncovering Ken Kesey
Summer Jobs
Happiness is a Warm Puppy



Music Bridge: Duet for Guitars
Artist: M. Ward
CD: The Transfiguration of Vincent (Merge)



Sandra Guzman
Enlarge

Commentary: "Gringo Reservations"


Sandra Guzman comments on her life-long reluctance to befriend or trust white people. Sandra wrote an essay called "Gringo Reservations" featured in the book, "Some of My Best Friends" by Emily Bernard.

Follow up with Ruben Martinez:
Listen: Ruben talks about "West Side Story," class division and growing up in Los Angeles.
Online resources:
Emily Bernard's book, "Some of My Best Friends: Writings on Interracial Friendships", which features Sandra Guzman's "Gringo Reservations", is available at the Public Radio BookSource.
Sandra Guzman's book, "The Latina's Bible: The Nueva Latina's Guide to Love, Family, Spirituality and La Vida."



Music Bridge: Hope
Artist: Fat Freddy's Drop
CD: World 2004 (Wrasse Records)


Reading: "Tea"
J. Robert Lennon reads from his short story, "Tea," about a man who remembers his mother. His book, "Pieces for the Left Hand," is due out in 2005.


Music Bridge: Sin The Moon
Artist: Shark Quest
CD: Sin the Moon (Merge)


Basinski's 9/11 Loops


Composer and musician William Basinski was archiving a series of minimalist compositions when the audiotape began to disintegrate. He turned the works into a new series called "The Disintegration Loops" and dedicated the work to the memory of those who died on September 11th, 2001.

Online resource:
Music and Media Laboratories and Unknown Industries, Inc. (MMLXII)
Learn more about the Disintegration Loops


Featured in Hour Two

9/11 Commemoration
On this weekend, observances and memorials are going on around the country. We check in with Georgiana Huizenga in Elmore, Ohio, to discover how a library in a small town is the focal point for 9/11 commemorative activities as part of The September Project.
More about this series:


The September Project website


9/11 Kids Montage
Producer Shai Ben-Yakoov visits a school near Philadelphia to find out what kids are thinking in the aftermath of September 11. Teacher Jim Santo gathered several school children together - between the ages of 8 and 16.


September 11 education
Enlarge

9/11 Syllabus


Teaching kids about 9/11 has been a burden thrust on teachers. One teacher who's been given an award for her 9/11 curricula is Tracy Paxton. She teaches Social Studies and Geography to 6th and 7th graders at Rivermont Collegiate in Bettendorf, Iowa.

Online resources:
Teaching 9-11
"Teaching About 9/11: K-12 Activities and Resources"
Teaching in the Shadow of September 11, 2001
9-11 as History
Teaching Guide on International Terrorism: Definitions, Causes and Responses
Miami-Dade County Public Schools
The National Council for Social Studies
Project Liberty



Music Bridge: Crayon
Artist: Manitoba
CD: Delivery Room (Leaf)



Joss Stone
Jill Scott


R&B Music Picks
Erik Parker of Vibe Magazine shares some choice music picks for the end of summer with Bill Radke. Fall into the groove of Jill Scott and Joss Stone.


Online resources:
Joss Stone's website
Jill Scott's website

Set list:
Golden and Family Reunion - Jill Scott from the album, Beautifully Human: Words and Sounds, Vol. 2 (Sony)
You Had Me and Right to Be Wrong - Joss Stone from the album, Mind, Body and Soul (S-Curve Records)



Fashion Week is a bear
Enlarge

Fashionista


Fashion Week started in New York City last Wednesday as designers presented their collections for the Spring 2005 season. Simon Doonan, creative director of Barney's New York, has attended the New York fashion shows for years. We asked him to send us a postcard filled with his favorite Fashion Week memories.

Online resource:
Fashion Week at VOGUE





Featured Song
From time to time we like to bring you new music. This piece is from Julie Doiron, a young singer-songwriter who is known for her deeply personal lyrics and understated guitar playing. Let's step away from September for a moment with Snow Falls in November on her new album "Goodnight Nobody."

Online resource:
Goodnight Nobody is available at the Public Radio MusicSource.

John Moe's Memo
Correspondent John Moe reads a recently discovered memo, from a fictional soldier, about the service record of George W. Bush in this tongue-in-cheek segment.


Music Bridge: Nelles
Artist: Guido Mobius
CD: Klitsen (Ubiquity)



T.C. Boyle
Enlarge

Live Chat with T.C. Boyle


Our hosts talk with author T.C. Boyle, about his new novel, "The Inner Circle" based on the work of Dr. Alfred Kinsey, whose groundbreaking writings on American sexuality caused a stir in the 1940s.

More from T.C. Boyle:
Listen: T.C. Boyle continues his discussion about Dr. Alfred Kinsey.
Online resources:
Boyle's book, "The Inner Circle", is available at the Public Radio BookSource.
Movie: "Kinsey: Let's Talk About Sex"
T.C. Boyle's website


Featured Song


Weekend America's music director Michael Raphael was in New York City during 9/11 and we asked him to chose a piece of music that he could share. His pick, "Quartet for the End of Time," was composed during WWII in a German prison camp where composer Olivier Messiaen was held and the piece was first performed.

Online resource:
Quartet for the End of Time is available at Amazon.com



For the September 11, 2004 broadcast:

Weekend Weather
From the July 5 broadcast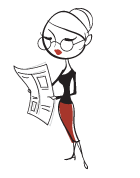 Sign Up for the Weekend America Weekly Newsletter
Find out what's on the upcoming show, listen to the most popular previous segments, and be the first to participate stories about our listeners.
» Subscribe to the Newsletter


This week: Have you exper-
ienced any strange seasonal changes: springtime plants sprouting; squirrels sunbathing?
Let us know...