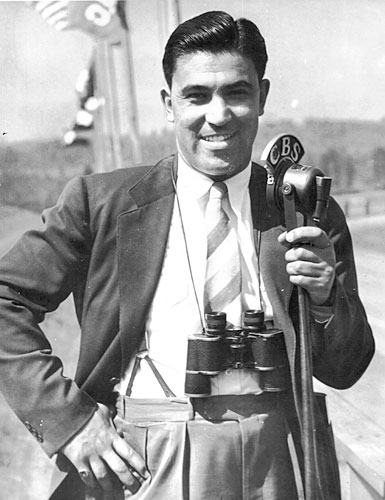 Santa Anita's Record Race Caller
Joe Hernandez as he appeared at the time of Seabiscuit's victory in the 1940 Santa Anita Handicap. Here, he poses minutes before going live to call a race for CBS radio affiliates. His charismatic looks and distinct voice later made him a natural for television.
Credit: Courtesy Caballo Press of Ann Arbor and Frank Hernandez. All rights reserved.