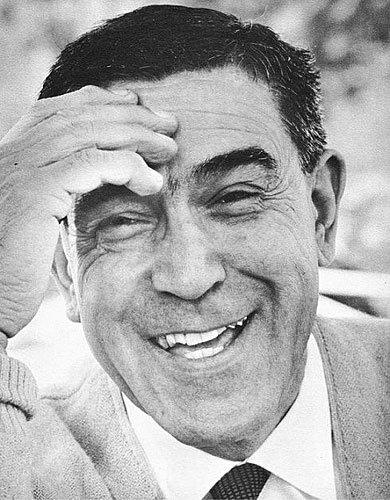 Santa Anita's Record Race Caller
Joe Hernandez' last head shot, circa 1971, used to land acting roles. Joe played the role of a race caller in a number of movies and appeared in The Munsters, Green Acres, The Beverly Hillbillies, My Favorite Martian and I Love Lucy.
Credit: Courtesy Caballo Press of Ann Arbor and Frank Hernandez. All rights reserved.