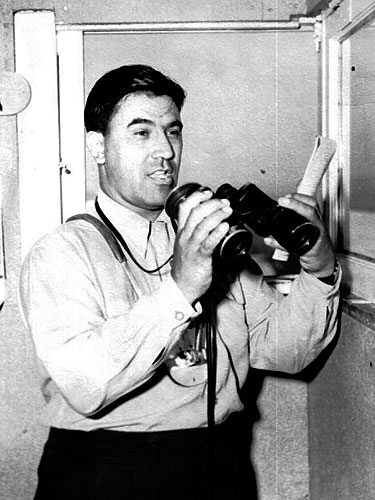 Santa Anita's Record Race Caller
Joe Hernandez prepares to call the 1950 Kentucky Derby live for Churchill Downs fans. His call of the race was recorded and copies were eventually distributed to more than 60,000 racing fans.
Credit: Courtesy Caballo Press of Ann Arbor and Frank Hernandez. All rights reserved.