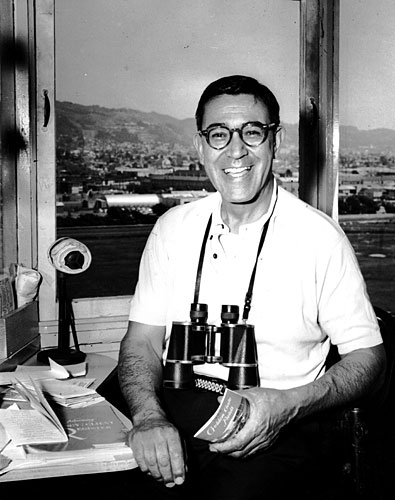 Santa Anita's Record Race Caller
Joe Hernandez at Golden Gate Fields. He lost a considerable amount of weight after suffering a heart attack in the autumn of 1963. Going into the 1963-64 season at Santa Anita Park, his streak of calling races stood at 10,980 in a row.
Credit: Courtesy Caballo Press of Ann Arbor and Frank Hernandez. All rights reserved.